Pall Sigurdsson
Open Source guru and developer
City: Zurich
Country: Switzerland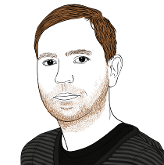 ---
Current Projects and Interests
My current interests revolve around everything computer related, especially in the space of open source software, high-availability clusters, automation and system monitoring.
In particular I assist companies and government agencies design and implement high-availability and virtualized environments based on open source technology and implement high quality and efficient system monitoring.
My current focus is on puppet consulting, training and the development of Adagios
Previous Work
Education
B.Sc. in Computer Science, Reykjavik University, Graduated 2007.
Some Tech Industry degrees, including ones from Red Hat, Cisco, IBM
Personal
In my leisure time I do a fair bit of recreational diving. In Iceland there are a number of good dive sites, including geothermally active lakes and fissure diving between the North American and Eurasian continental plates.
I also study and play harp. I enjoy playing a range of styles, from classical to English traditional tunes and modern music. My weapon of choice is a 37-string lever harp made in Germany.
Further Information
This website contains some of my projects and contact information. You can also watch my activity on github.
My CV in PDF format can be viewed here.